About us
ITI GGS Miniature Horses and Cart began in 2003 and became official in 2006, I had a dream to share my mini Abby with little children and give rides at Birthdays. If we go back a little further, at my 5th Birthday in 1983 I had donkeys and ponies in cart at my special birthday party, one I always remember, so... I wanted to bring the same joy to children of all ages and my dream has become a reality!

Hi, my name is Rebecca Iti and I am the proud owner/operator of our little ITI GGS buisness. ITI is my surname, but more than that it means 'little' in Maori, which is my husbands culture, and GGs means to most 'giddy up horsey', so put them together and you get 'Little horses'.

I have been a pre-school teacher for 20 years and really enjoy sharing my horses with young children; it's the perfect combination.

My husband is my right hand man, we use to work as a team at horse parties, but now stays home with our two beautiful boys so I can continue to go out with the horses. Nathan is four year old , and Noah five years old. (Kipa is definately an amazing behind the scenes helper! I couldnt do this without him.

My boys are just like me, they love horses, and our daughter Lauryn now a beautiful young lady, she use to come along and help at Pony parties with me (Lauryn is pictured by the truck), however now shes not around much.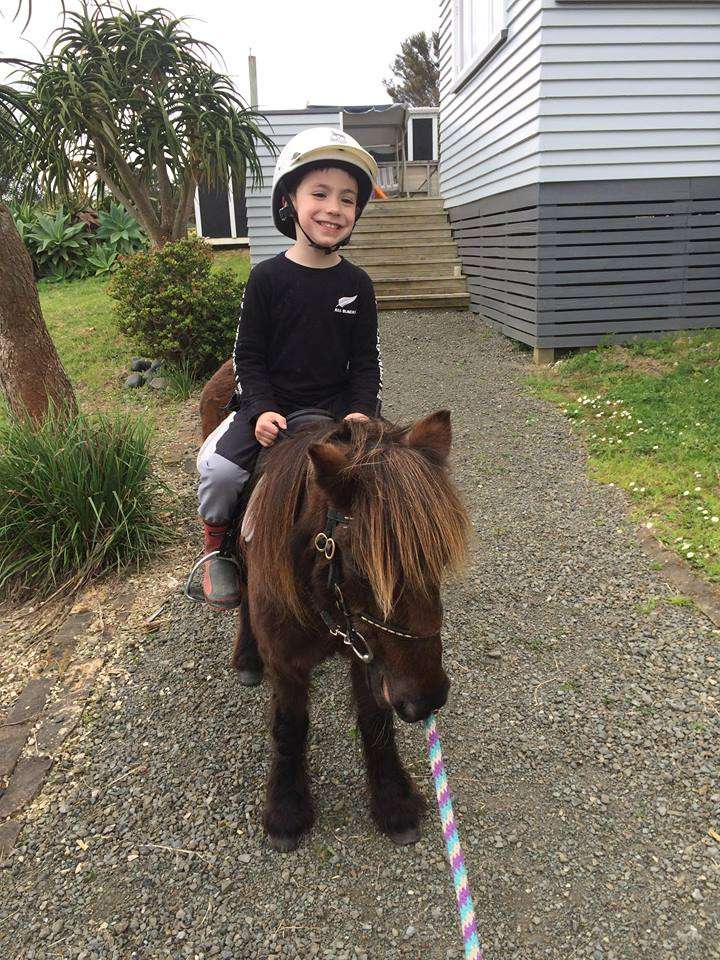 Here is our son Nate riding our beautiful Abby 16 Sep 2018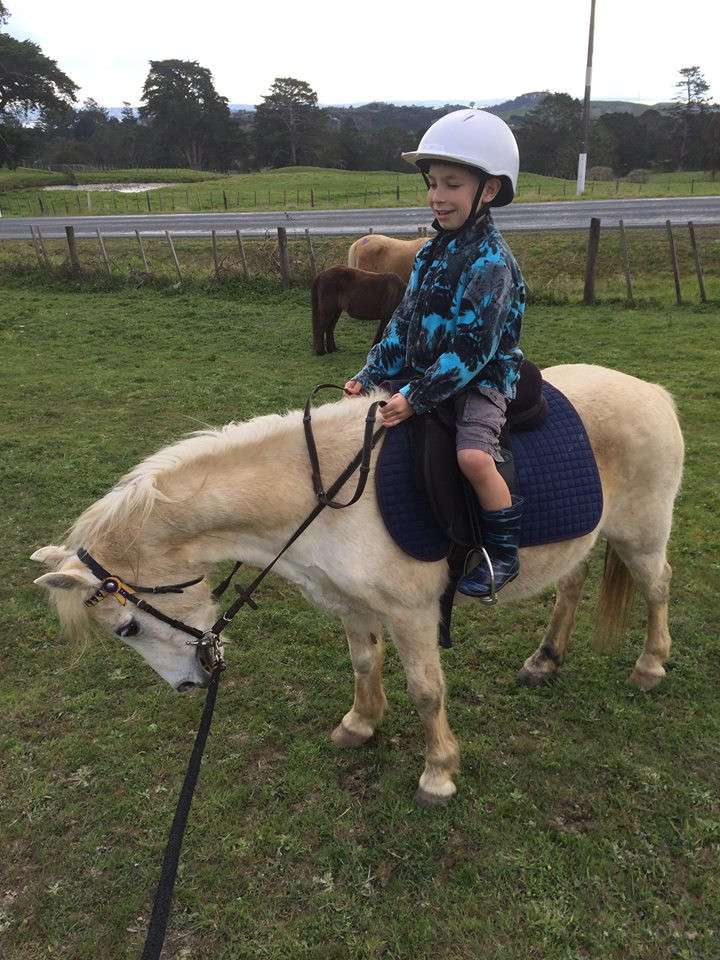 Noah had his first ride on Blue and loved it wants to trot heaps! 16 Sep 2018
In January this year we welcomed our little baby girl Kayla Grace into our family. She already loves the horses as she lights up when we visit them.
Horse Parties
I also bring very experienced horse handlers to the horse parties. These hand-picked helpers have also done many hours of giving rides with their own horses and mine now. We are all great with children and run a very friendly happy team.

In our Team, other than myself we have Charlotte Naden (pictured holding Sassy in his green show rug), Pam Foster, Mackenzie Suckling Waggy and Melina.

You can see some of the team in our team shot (left to right) we have Mel, Rebecca and Pam - ready for a big day at the Willow Park School Gala. Its really hard to take pictures of us working, firstly we need permission if there are any children in the photos, secondly we are on the go from the moment we arrive somewhere, till the moment we pack up!!!!