The Horses... our fluffy family...
...we have 2 miniature horses that can come along and 2 ponies that can come along depending on your requirements and sizes of your children.
Our miniature horses are a family - dad, mum and son,
Abby - she is no longer giving rides due to her health and allergies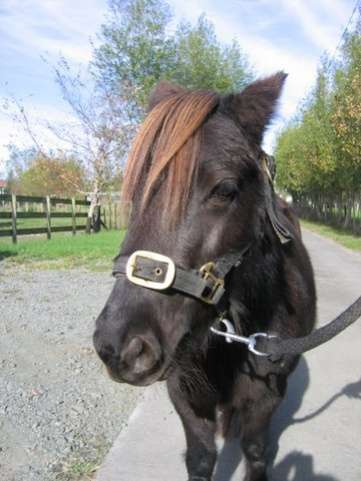 I have had Abby since she was born, I've had Sahara since he was 4 and then bred Caspian. Cameo came along into our little horse family in October of 2009 and he is just as lovely with children as our miniatures, and our newest addition to our horse family is Princess, she is adorable and such a kind girl.
Meet Abby, she is a dark chocolate colour, she is 35" high, and is 22 . She likes to give children rides in a saddle, and is patient and kind and will make your child's day. She can also give cart rides if we need her to.

Abby is our most suitable riding horse for pre-schoolers up to light weight 5 year olds.
---
Sahara aka Sassy

Meet Sahara, we call him Sassy he is a palamino, 34 3/4" high and is 20 years old. Sahara has done hours and hours of cart rides for our events, he is a dream to handle, and he loves children and carrots. Sahara also loves giving saddle rides to little pre-school children, babies and toddlers.
Sassy has been giving children riding lessons on our property for over 7 years now, he is a dream on or off the lead.
Sahara is also used as a saddle horse for tiny tots.
---
Caspian aka Cas
Abby and Sahara have a very handsome palamino son, called Caspian, he is 15 years old and is also 34 3/4"and has been trained into cart. Caspian now helps out giving rides to children in cart and saddle, just like dad. Cas is also a very friendly people horse and loves all the attention you can spare!!
This is Caspian our 16 year old boy!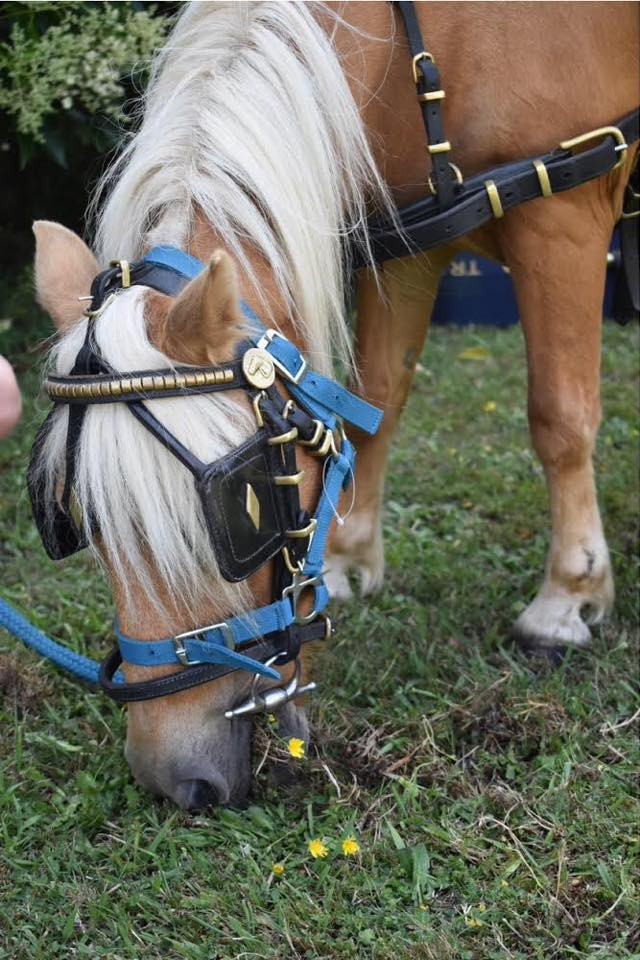 ---
Cameo aka Cam - Cam is now in retirement, very well deserved! and will be sadly missed!
Meet Cameo he is a 27 year old Timor Welsh x Pony, and he is 10.2 hh he is a very small pony. Cam has been with our family for the past 9 years now and has fitted in so well. Cam has years of experience and is such a lovely boy. He gives joy and pleasure to everyone who meets him. He is also a registered golden horse and has won champion at shows. He has a long history of show jumping, games and being ridden by children young and old. He now goes to all our parties because he caters to the birthday child, big cousins and big siblings as well as smaller children. Cameo is our main saddle horse for older children.
Cameo has given many riding lessons on our little farm, he is very safe both on and off the lead.
Here is Cam, isn't he adorable.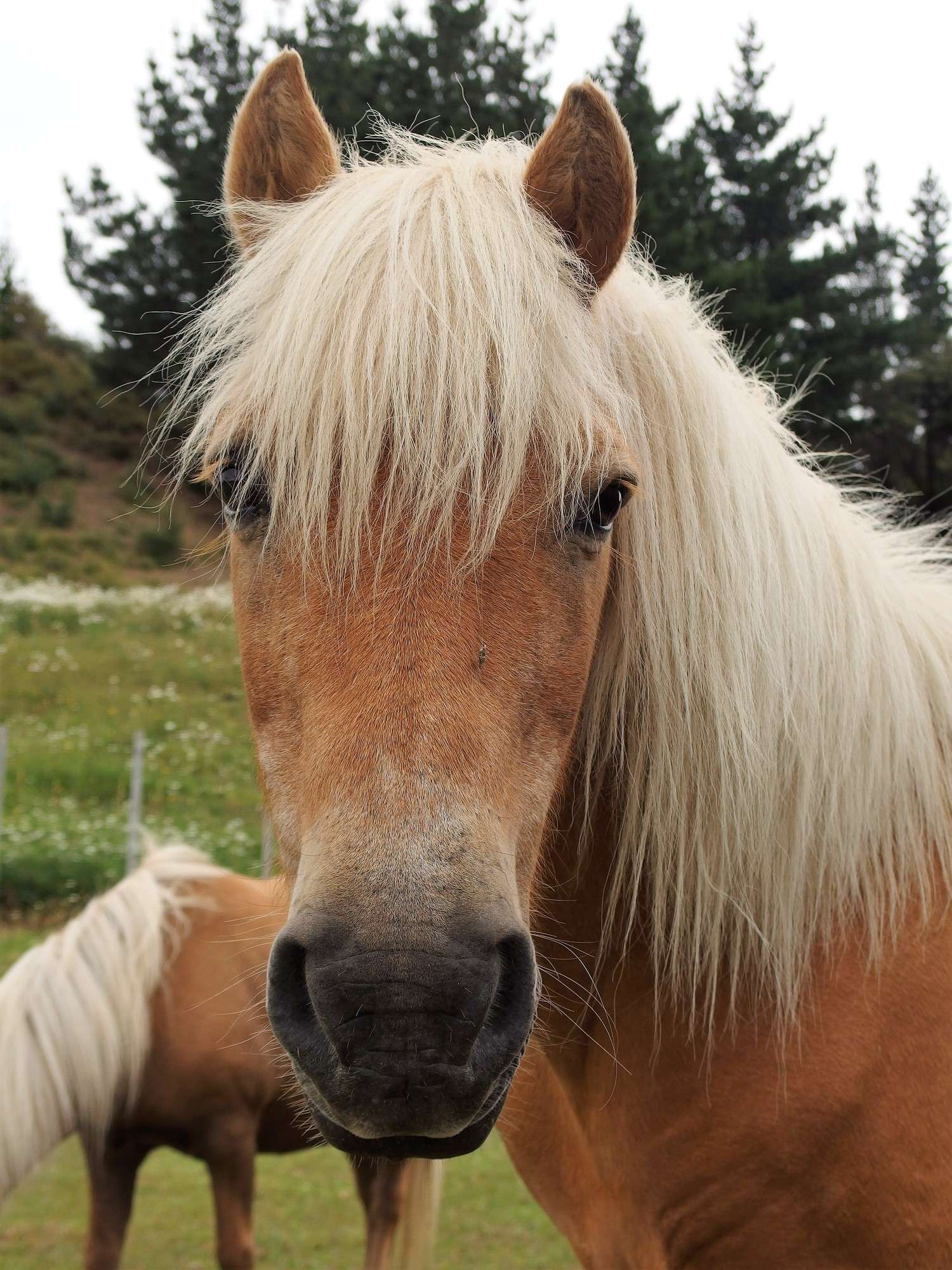 Afallon Princess Royal aka Cessie
Meet Cessie she is a 9 year old Welsh x Cob Pony, and she is 12 hh she is a very strong small pony. Cessie has been with our family since boxing day 2019 and she is learning to fit in so well. Cessie has had a few babies and now is starting her career as a riding pony. She has a beautiful temperament and is learning to come along to parties. She is also a registered welsh cob with the society. Cessie is our biggest pony and helps us cater to all the bigger cousins and siblings as well as smaller children. Cessie is our main saddle horse for older children. Cessie gives lessons on our little farm, she is a lead rein pony and an off lead pony if the rider is confident and strong enough.
Here is Cessie, she's a sweetheart.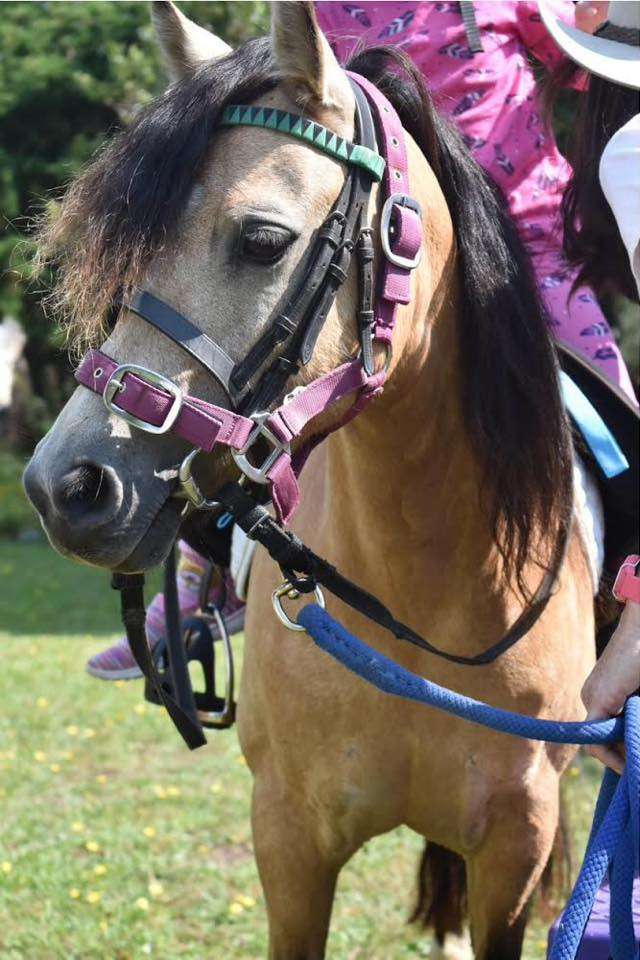 This is Cessie at 'Cessie's 1st horse party' 27th January 2019
Cracker
Meet Cracker he is is our newest addition arriving on the 9th October 2020. Cracker is a 10.3 hh Welsh X Timor (like Cameo), he will be turning 7 on the 5th Nov (he's a Guy Fawkes baby).
Cracker has had plenty of experience and has recently been a favourite at school holiday programmes ( at Oakshott Equestrian), he has already taught a lot of children to ride and build their confidence. He is our new beginners pony and will also be suitable for riders who like off the lead too. Cracker is a great little jumper and very willing for his little riders. We cant wait to get him a saddle and introduce him to our little riding school and upcoming parties.
Here is Cracker, isn't he a sweet boy.