Our Lovely Staff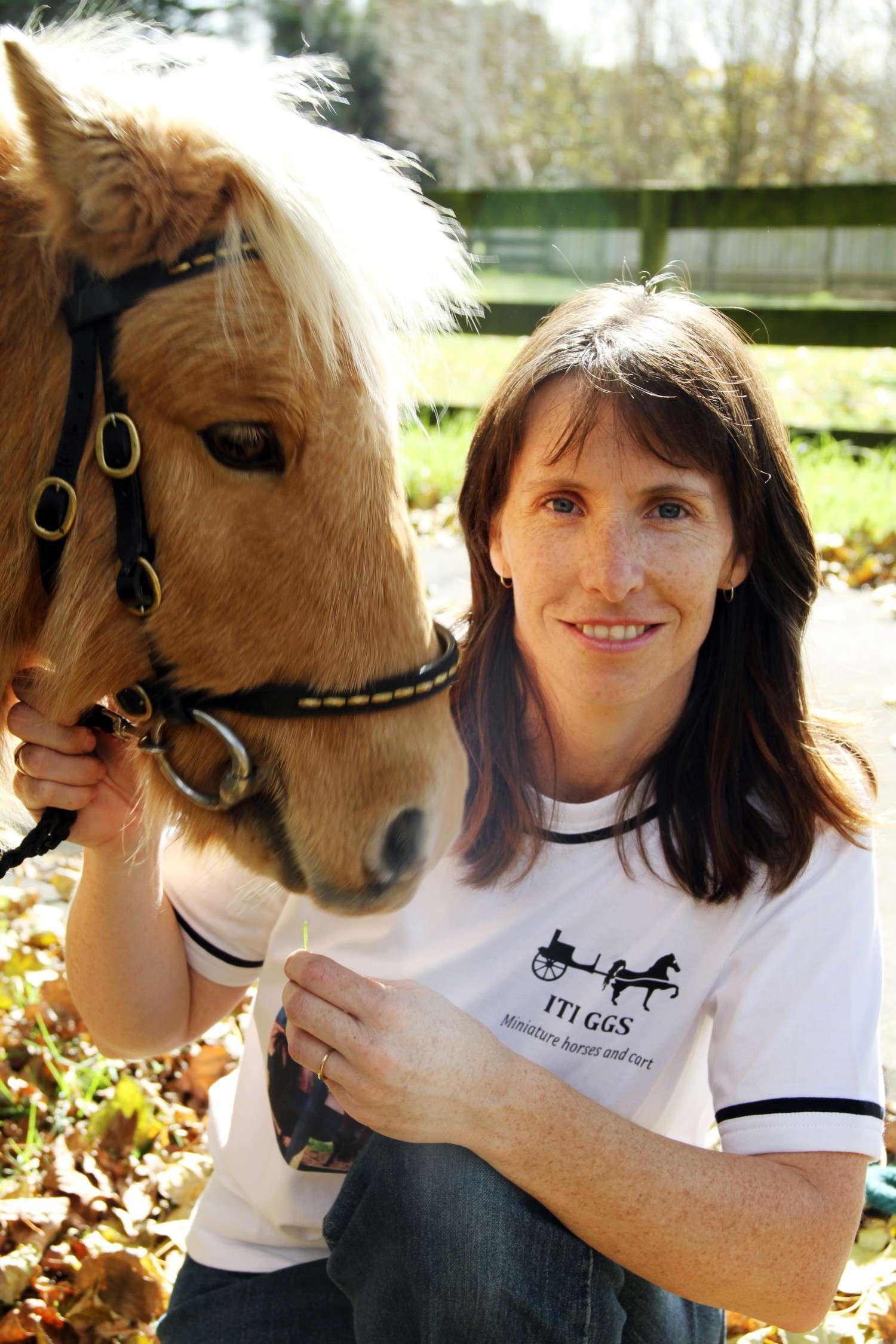 Hi , my name is Rebecca Iti and I founded ITI GGS Miniature Horses and Cart. Back in 2001 I put my little Miniature Mare Abby into Carriage, and then decided that I would love to do birthday parties with her. I had a 4x4 ute and a float, I made a flyer and away I went to my first birthday party. In 2006 my company became a reality when I officially created ITI GGS Miniature Horses and Cart. My husband Kipa and I started taking Abby and Sahara to birthday parties. Below is a picture of my husband Kipa, Kipa doesnt come out to parties anymore he's at home with our two pre-schoolers.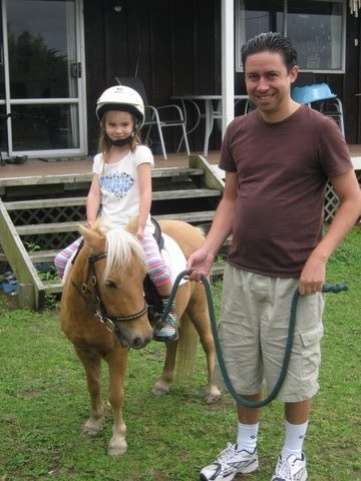 Our Team
Here is most of our 2018 Team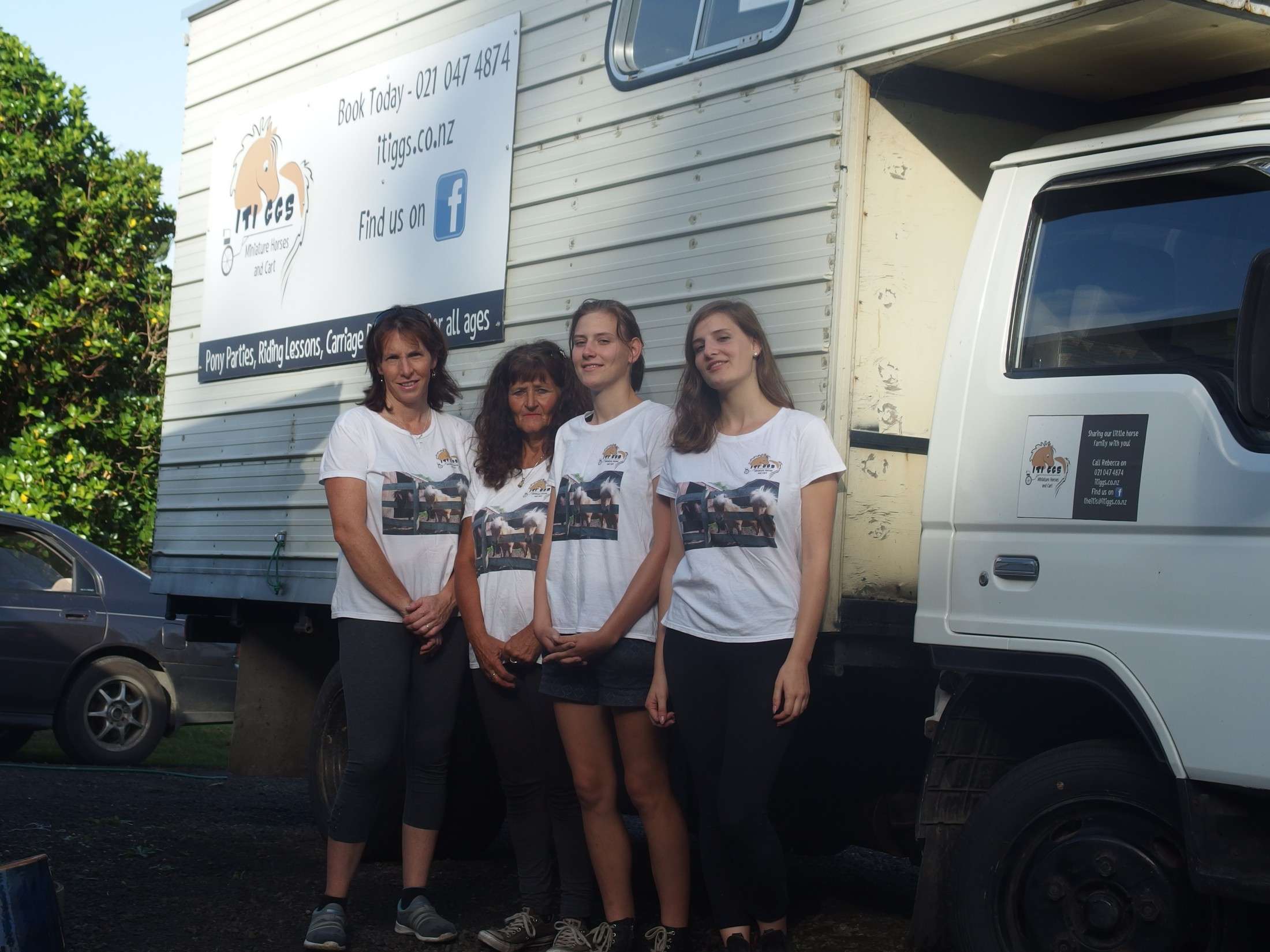 left to right: Rebecca Iti, Pam, Waggy and Melina (we only have Mackenzie and Charlotte missing)
Aria
Aria has been with us since June 2018, shes such a friendly bubbly young lady and we love taking her every chance we get. Aria has a wonderful kind personality and is fantastic with children, she is also a horse trainer and enjoys riding her beautiful 14.3 hh pony 'Spirit' who she rescued and rehabilitated into an amazing riding pony. Aria hopes to be a teacher one day, which isnt surprising as she has such a natural ability with children!
Here is Aria and Cessie at a party 17th March 2019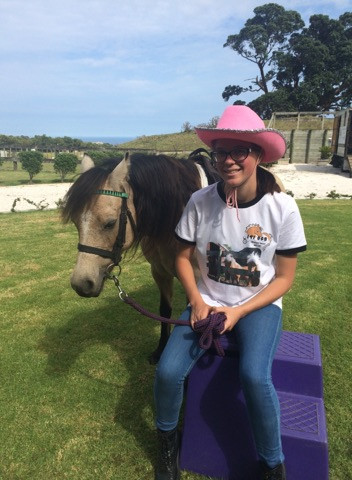 Pam
I met Pam at our Church in Helensville, you couldnt find a lovelier lady, Pam has many horses and often gives rides at her property in Helensville. Pam is on the left giving rides with Cameo - working hard as usual!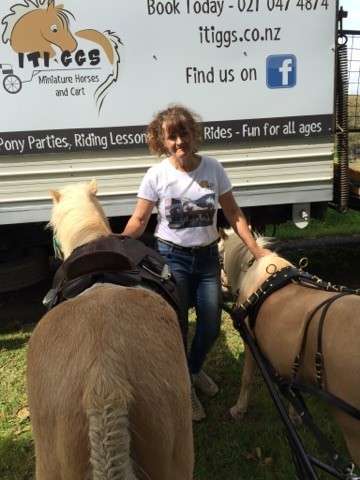 Lavinia aka Vinnie
Lavinia has been one of our amazing helpers since the middle of 2017. She has extrodinary horsemanships skills and knowledge and spends most of her days training horses at her farm in Makarau. Lavinia is 18 years old and has really taken to birthday parties and helping me with riding lessons.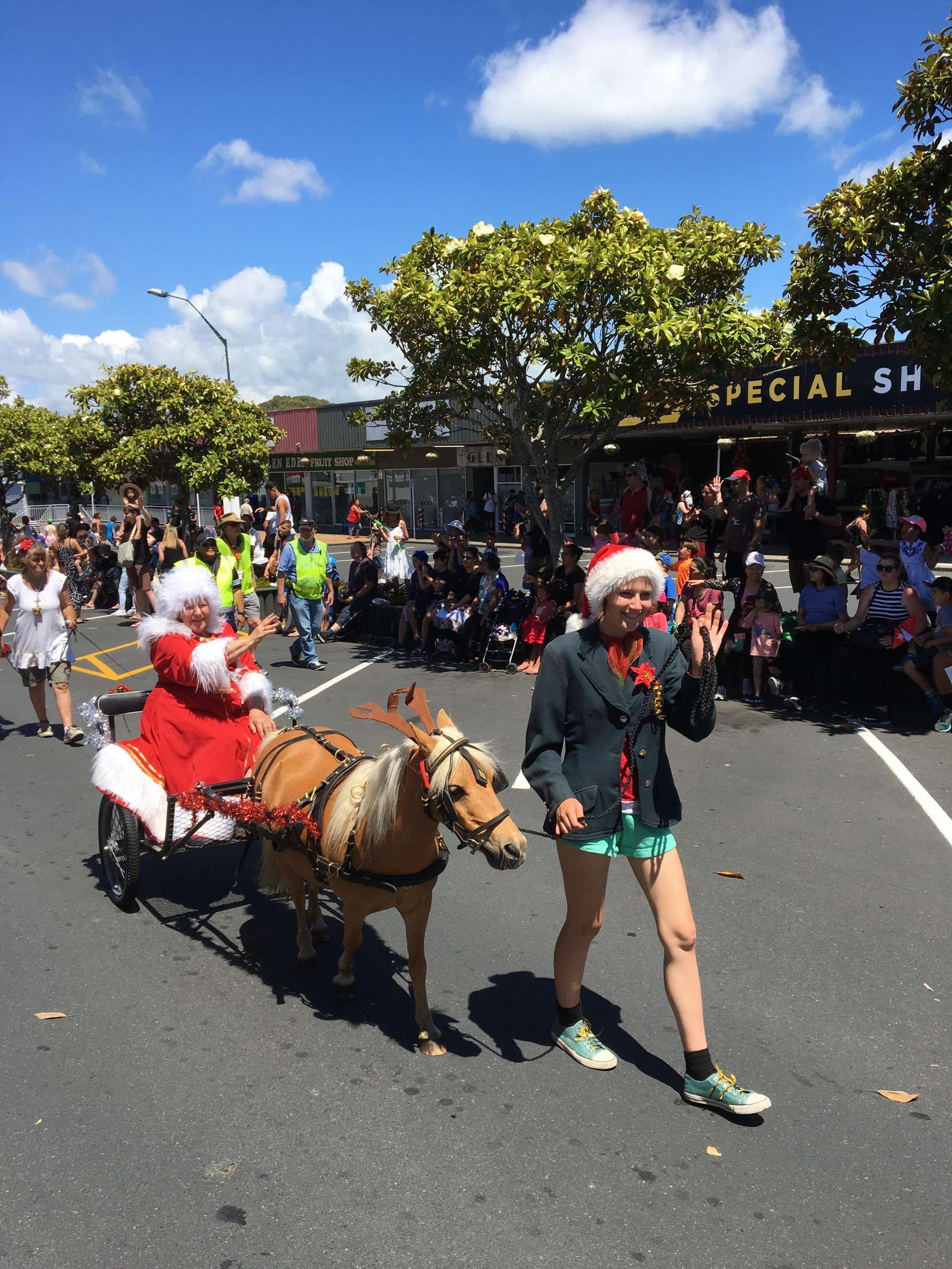 Melina
Melina is Lavinia's sister who is 16 years old and definately following in her sisters footsteps with her love of horses. Melina is a great help to us and enjoys coming out whenever she can! She has been with ITI GGS since 2018.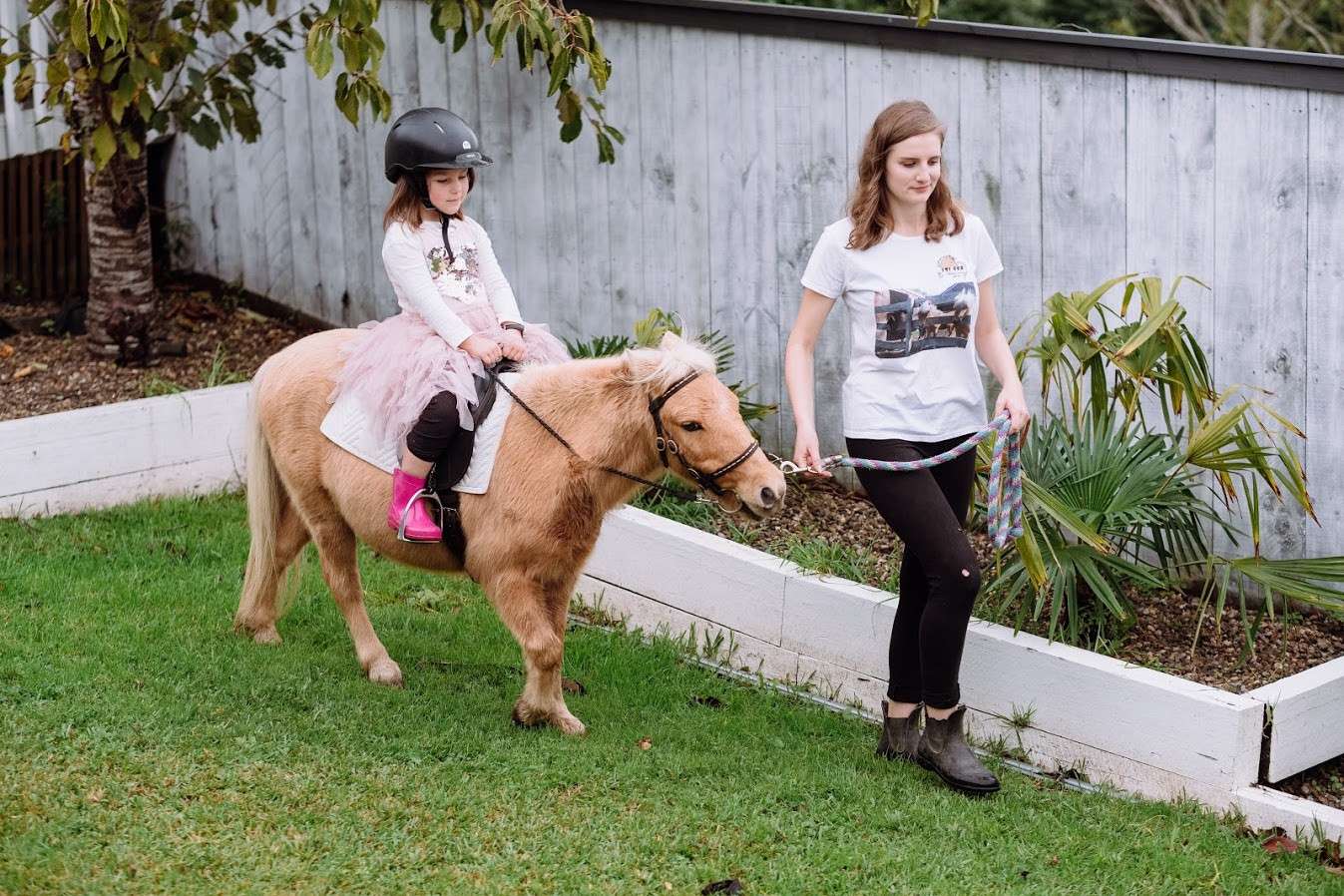 Makaela
Makaela is our newest addition to the ITI GGS team (24 Nov 2018). She is a very lovely young girl and enjoys playing with her miniature horse Juno who she is currently training to carriage. Makaela is a great helper and always very friendly!
Here is Makaela on the left with our unicorn Cammie, 19 May 2019