Pony Parties
Please Note: We are located in Kaukapakapa and if your party is in South Auckland this is a very long way for us. We are prepared to travel, however this does depend on the kilometres involved as it is not only a long way for us but a lot of travelling for our horses. Travelling a long way does add a considerable amount to our quote, so please take this into consideration before contacting us.
Unicorn available - 2 sizes
Sassy the unicorn (our mini) or Cameo (our pony) can come to your place and make your birthday girl or boys day! he dresses up with his beautiful mane, tail, purple hooves, stars and heart and his rainbow saddle and turns your birthday party into a majical one! we cater to all sizes big or small unicorn!

You are very welcome to request, at an extra cost of $40, a 'unicorn' for your princess' or Prince's birthday party!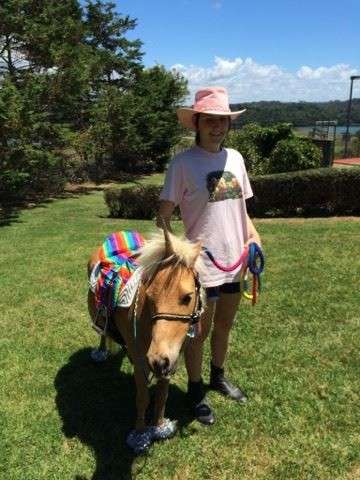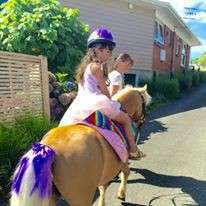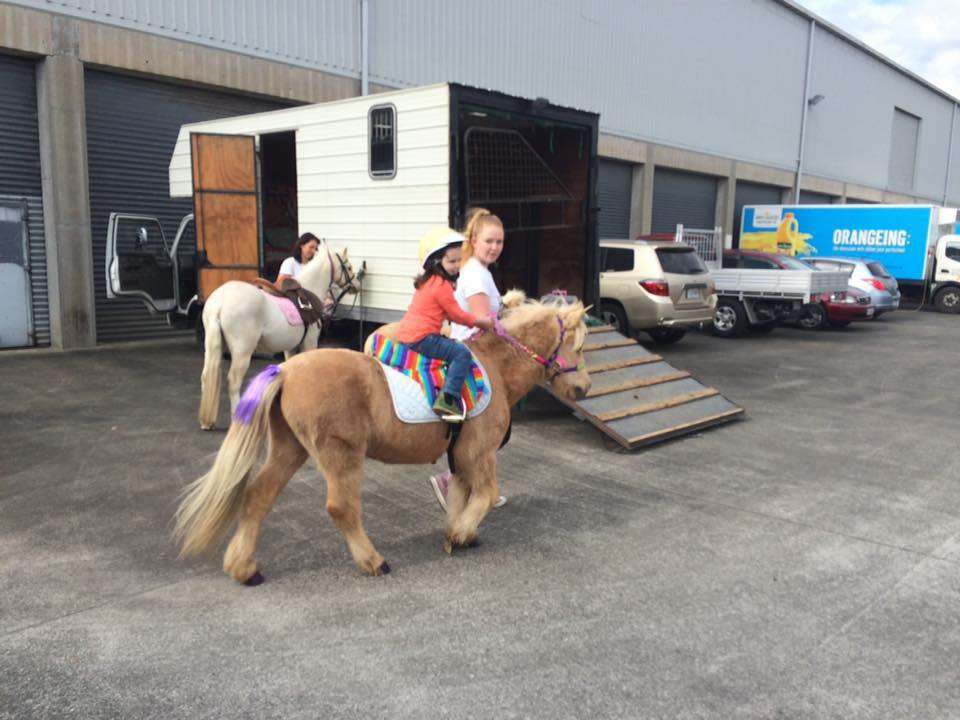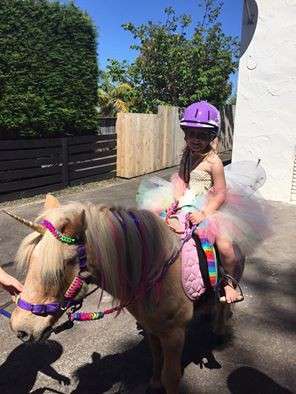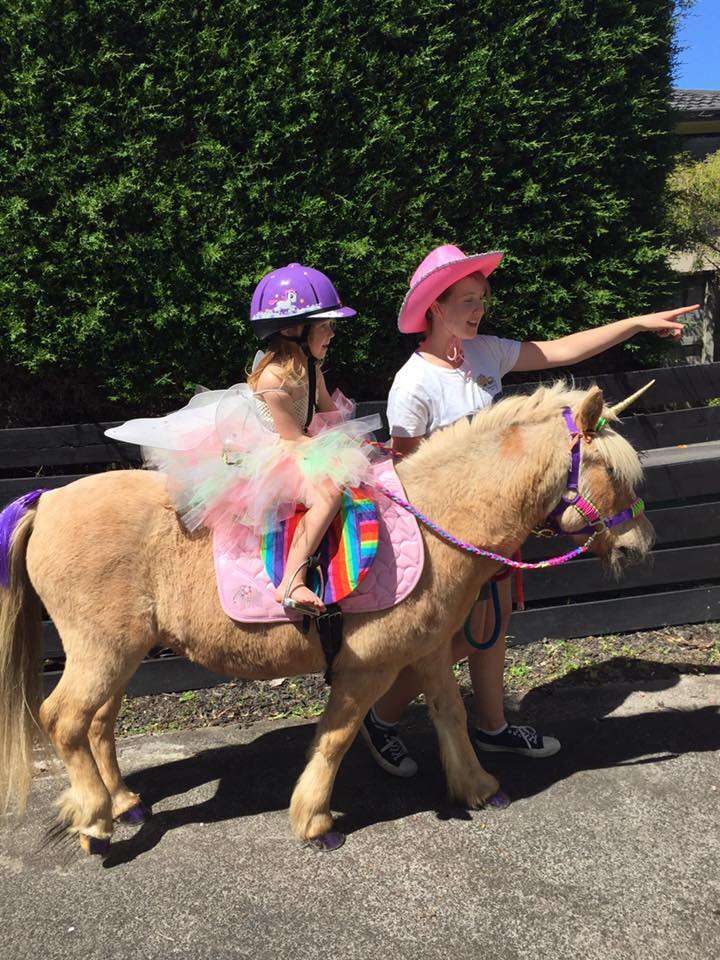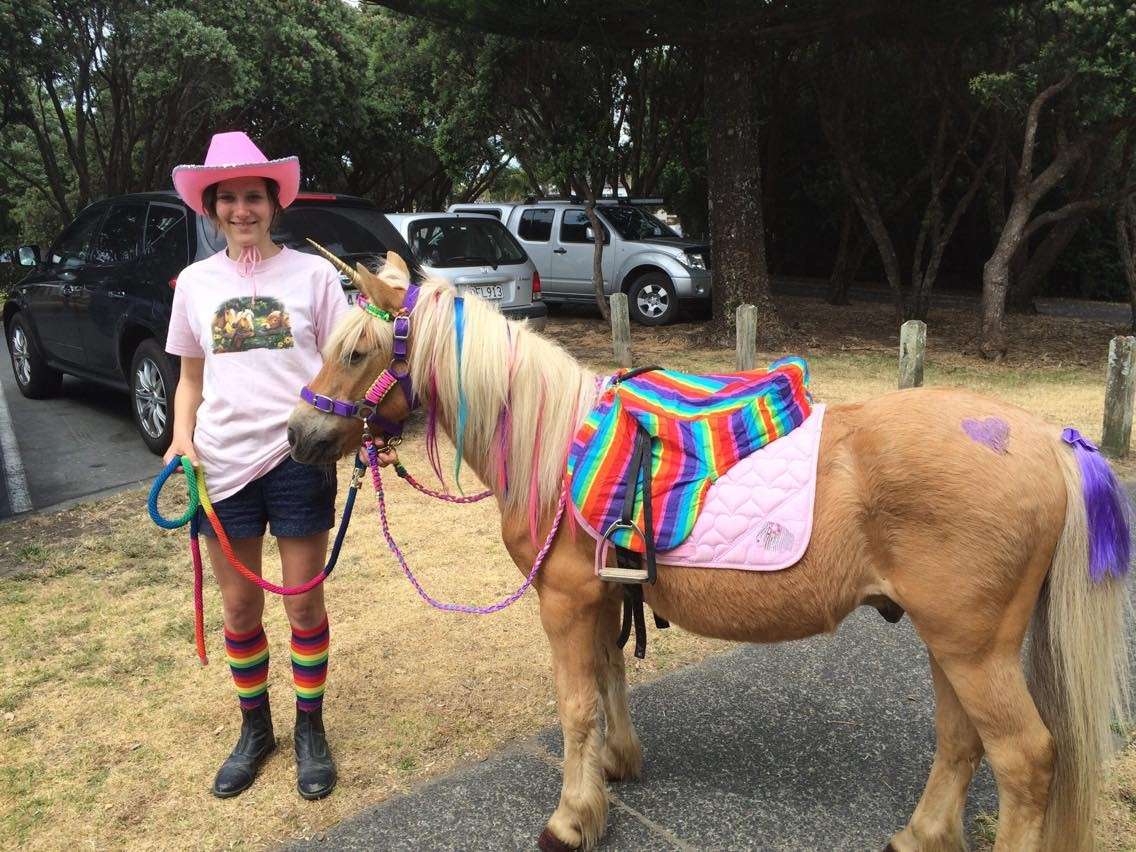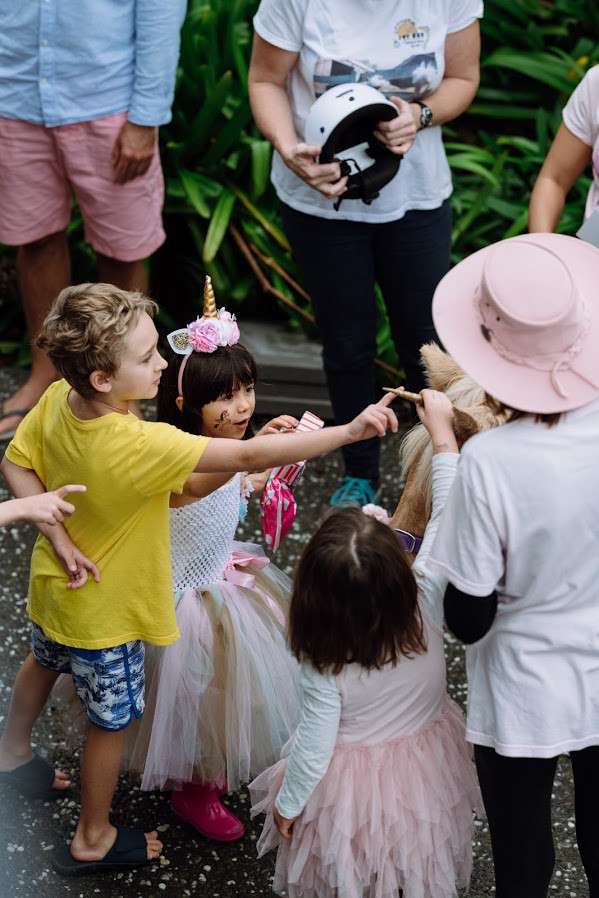 Birthday Parties
We would love to come to your child's birthday and give miniature horse saddle rides, pony saddle rides and miniature horse and cart rides. We cater for toddlers, pre-schoolers and their families as we have cart rides for funsters too big to ride our lovely palamino, Cameo. We give our introduction talk and then organize the children for their rides, most birthday horse parties are an hour or an hour and a half. We come early to set up and interaction with the birthday girl or boy and their friends begins immediately as we are always such a hit.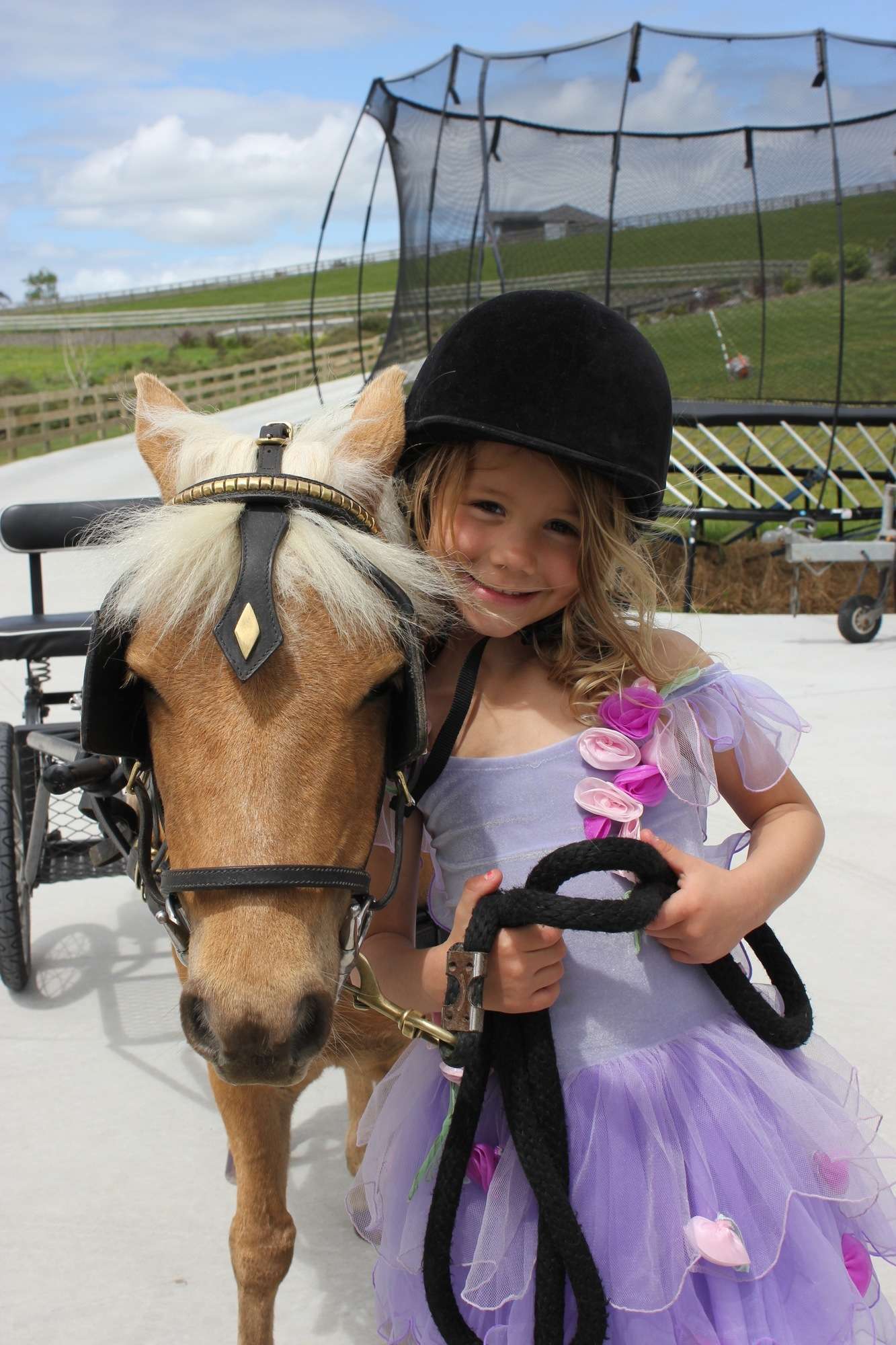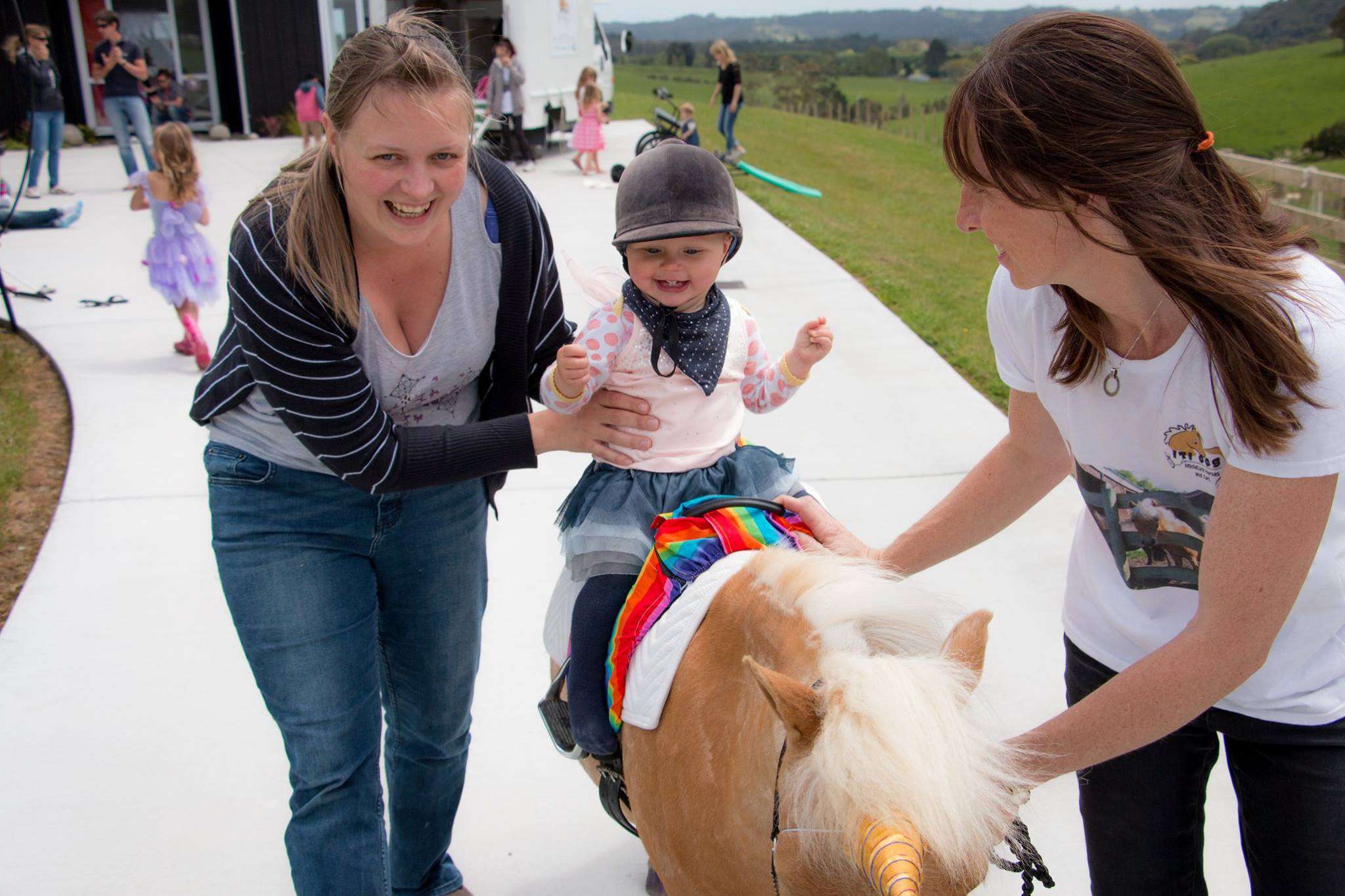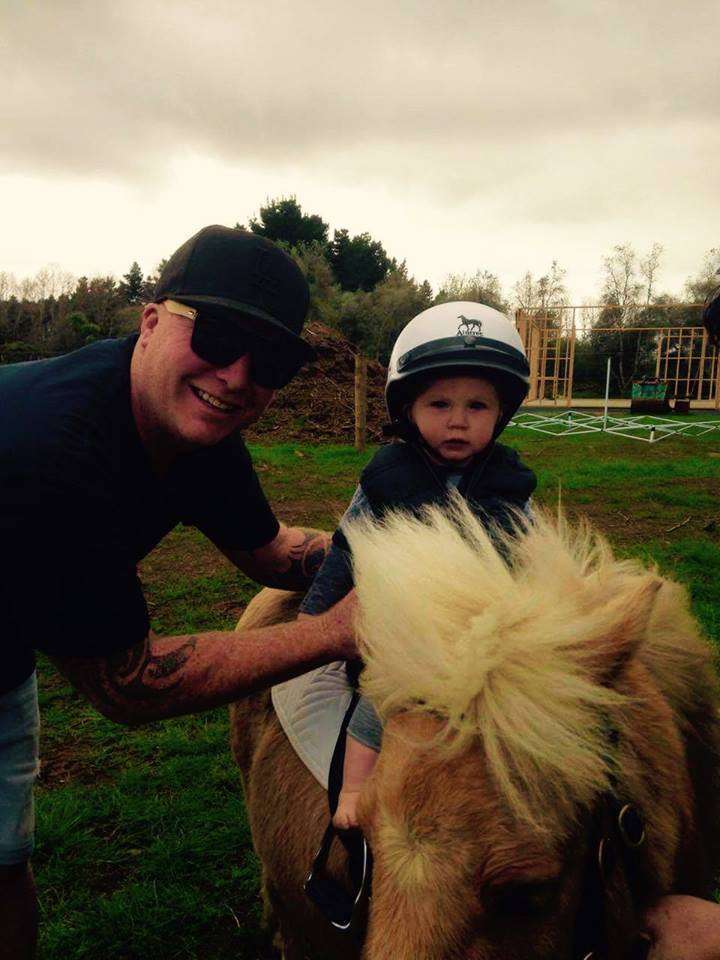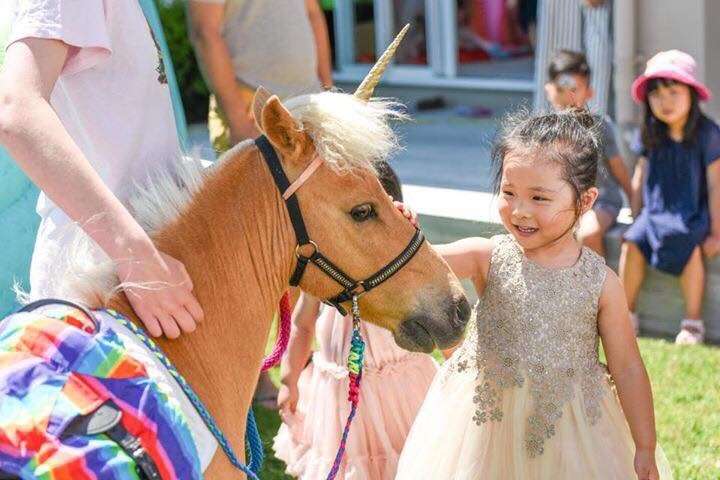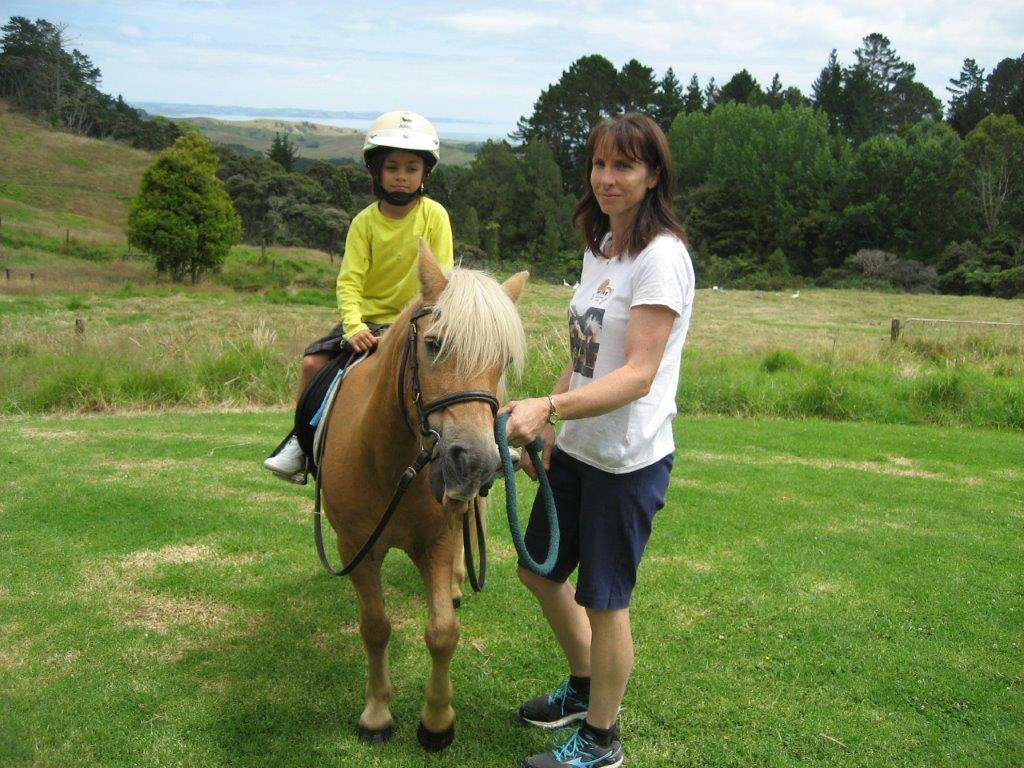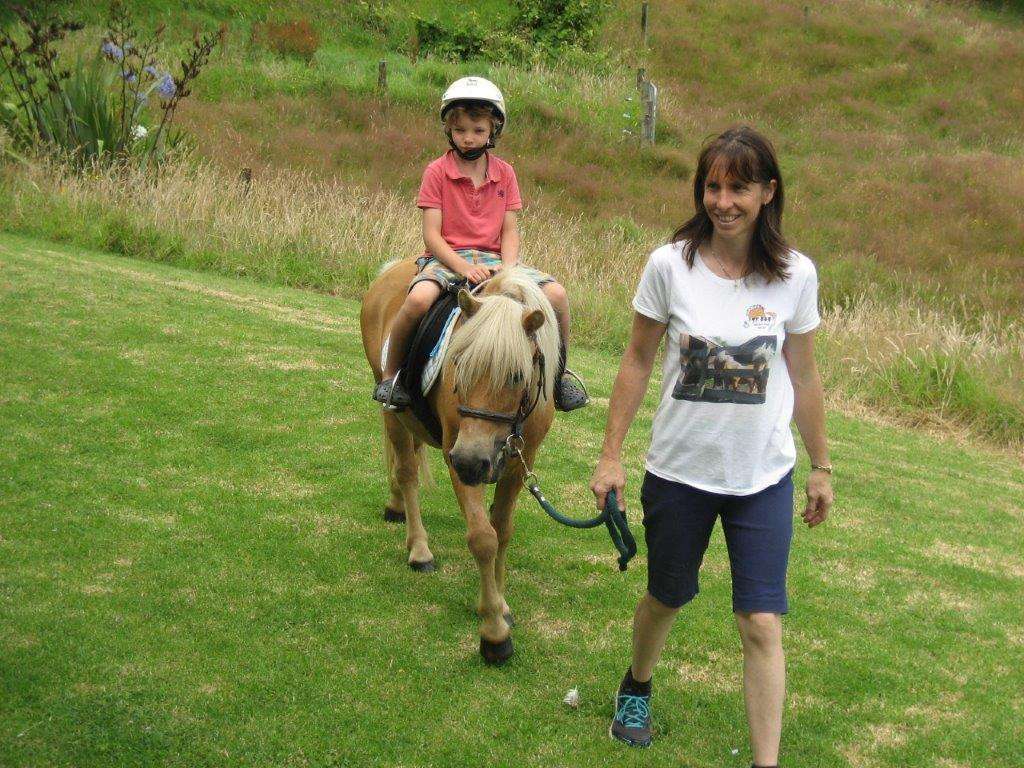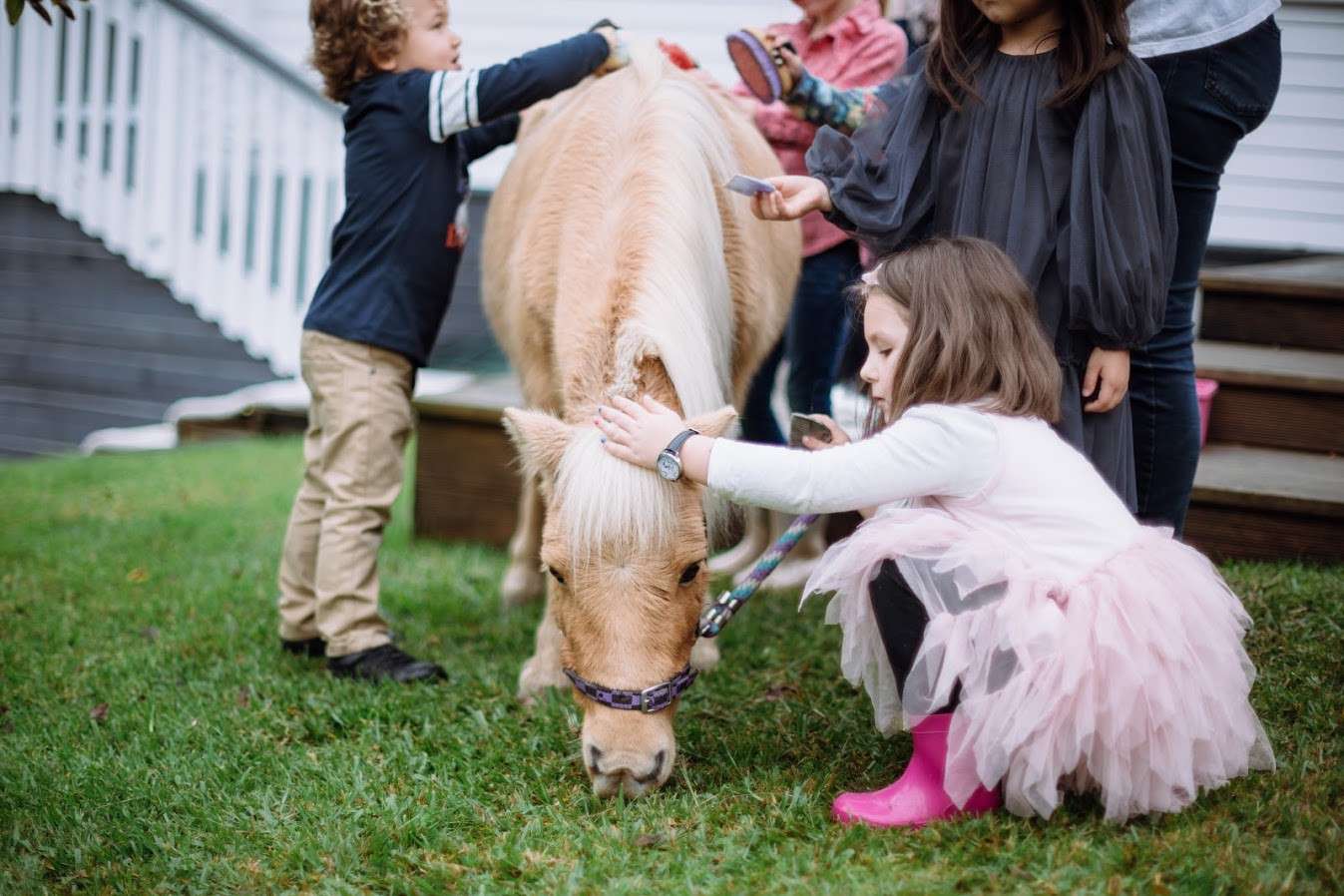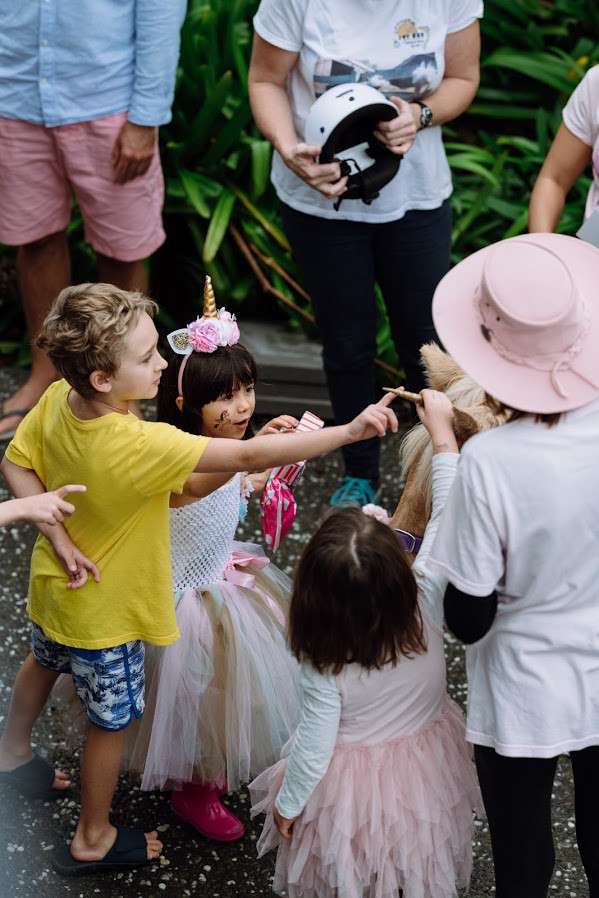 Christmas Parties and work functions
Always a hit with the crowds, children keep us very busy often having several rides on our horses decked in their reindeer gear. We come to your event and as soon as we arrive we have children bursting for a ride. Please remember we need a suitable area, however most times we can make do with smaller areas, making rides twice as long, or driveways, verges, etc, we are very flexible, but of course a grass area is the ideal place.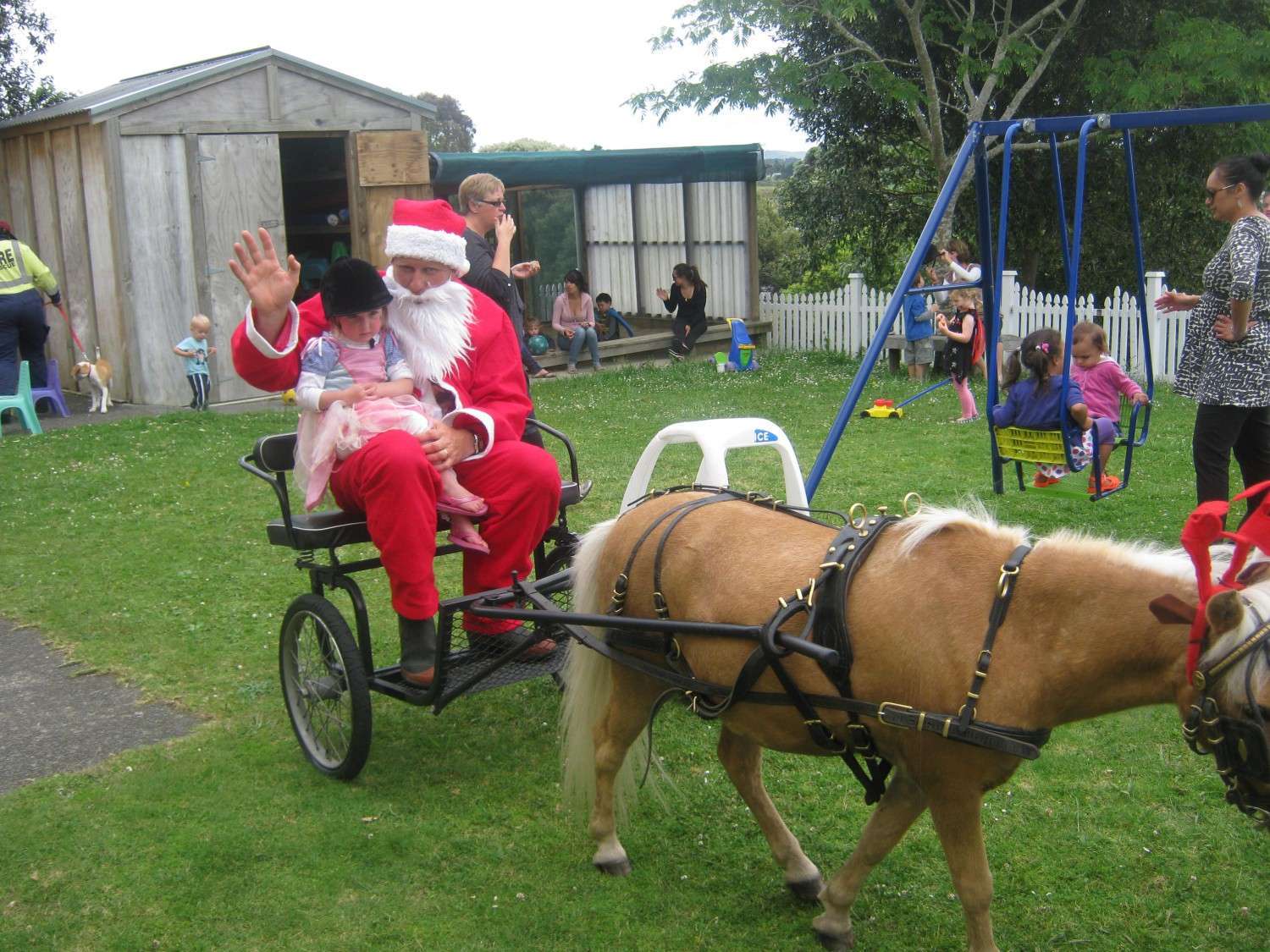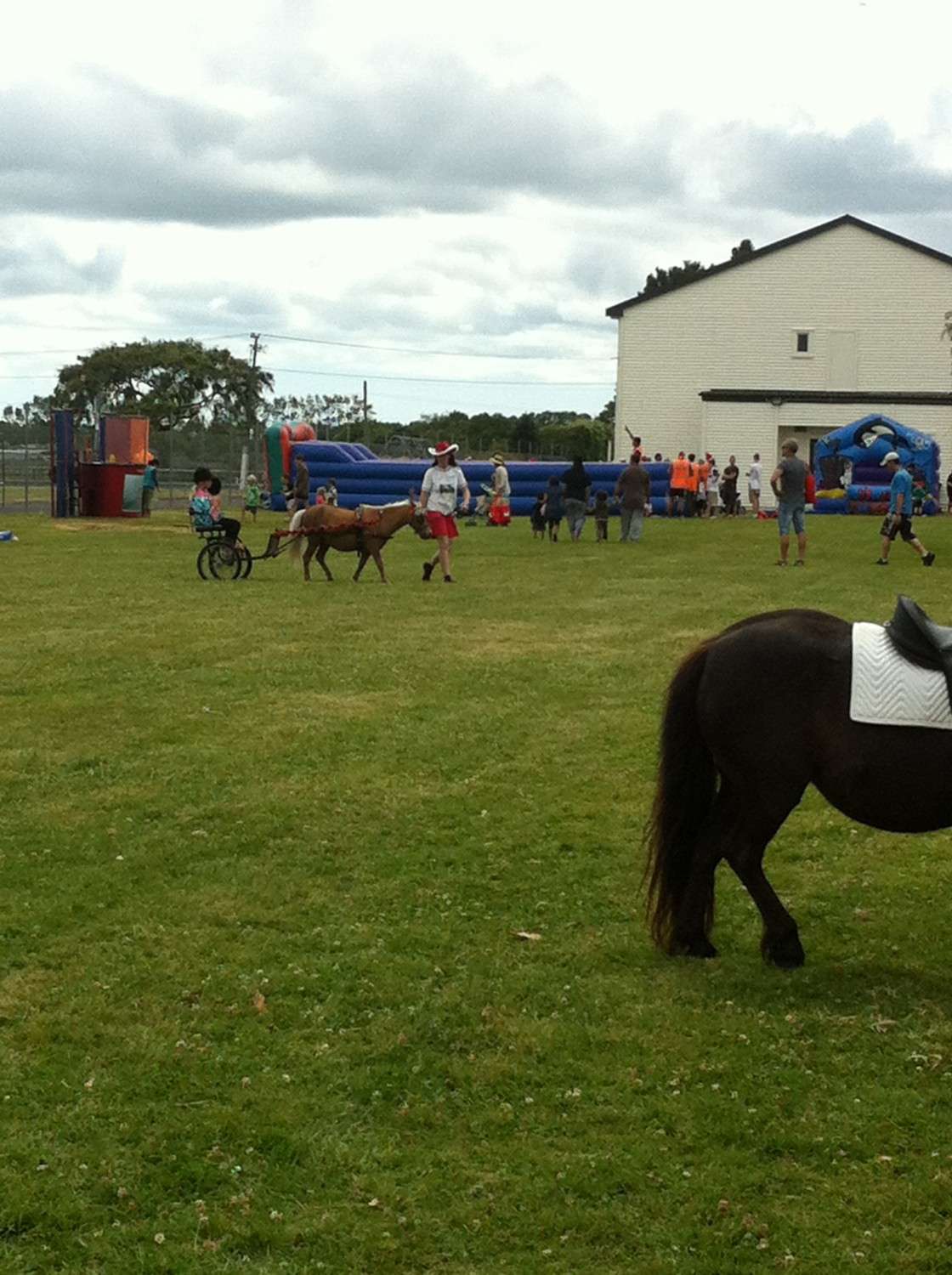 our Annual booking with the NZ Army in Papakura.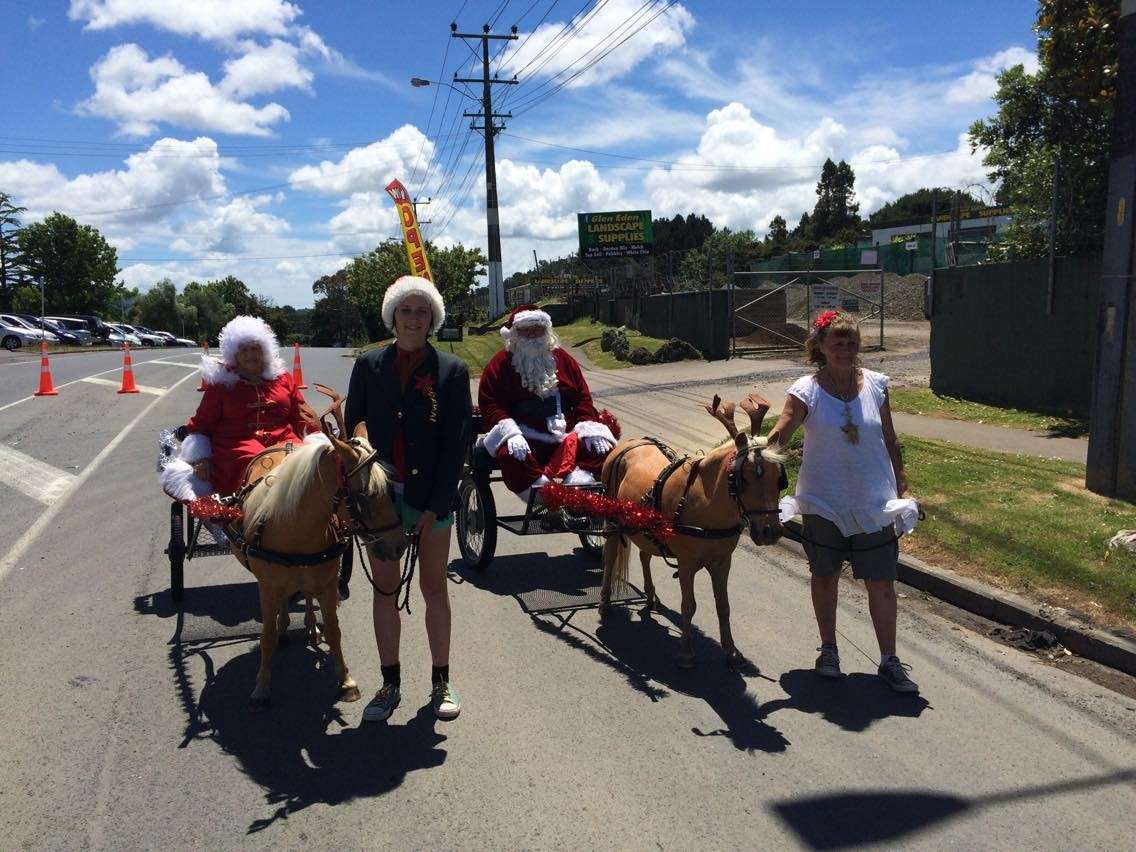 A parade in Auckland December 2017
School Galas
We go along to school galas and give rides to children of all ages, we take along around 4 of our horses so we cater to tiny children and big school children, the carriage is a great way to introduce young children to horses and they can sit with their mum or dad in the carriage. We give a donation to the school and are self-sufficient with running our rides. We bring along the required helpers so that the lines dont get too long and every single family has a one on one experience, we pride ourselves on connecting with each child, talking to them and giving them a wonderful horse riding experience.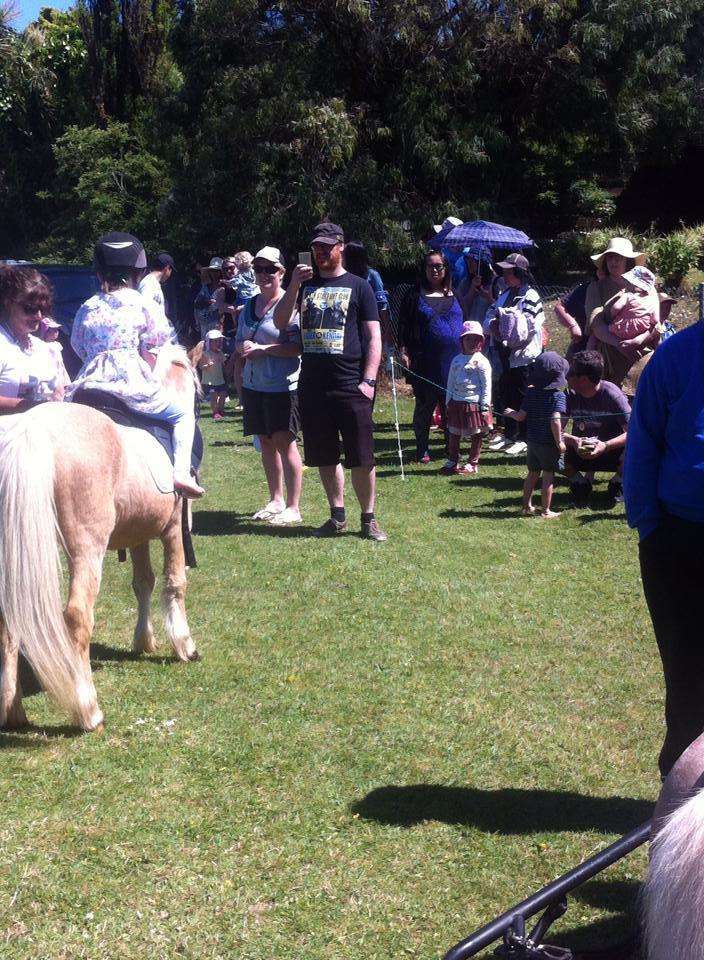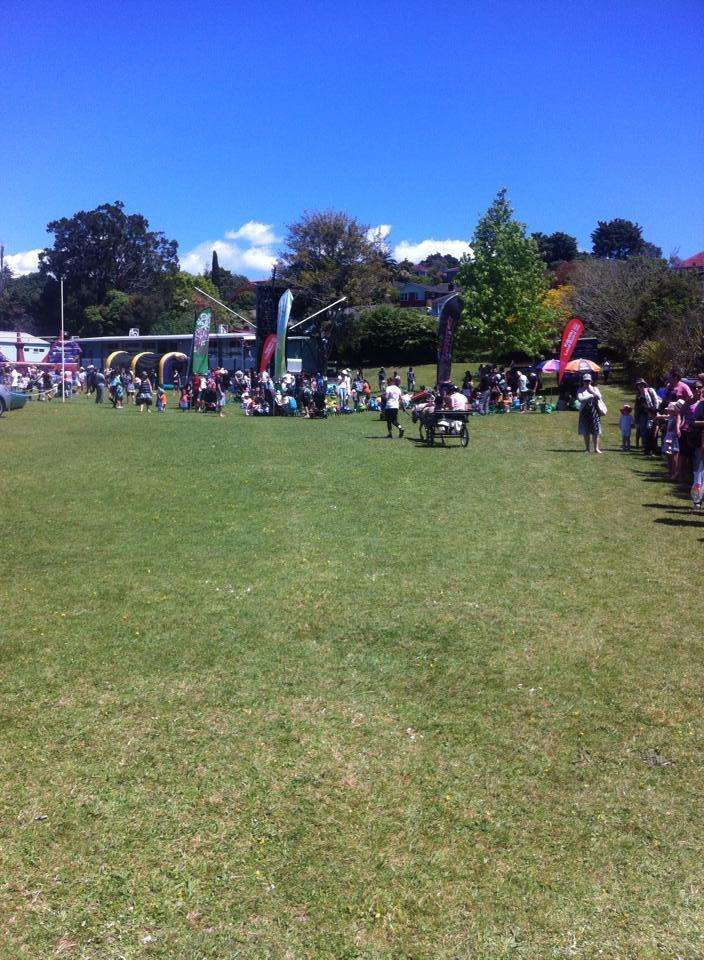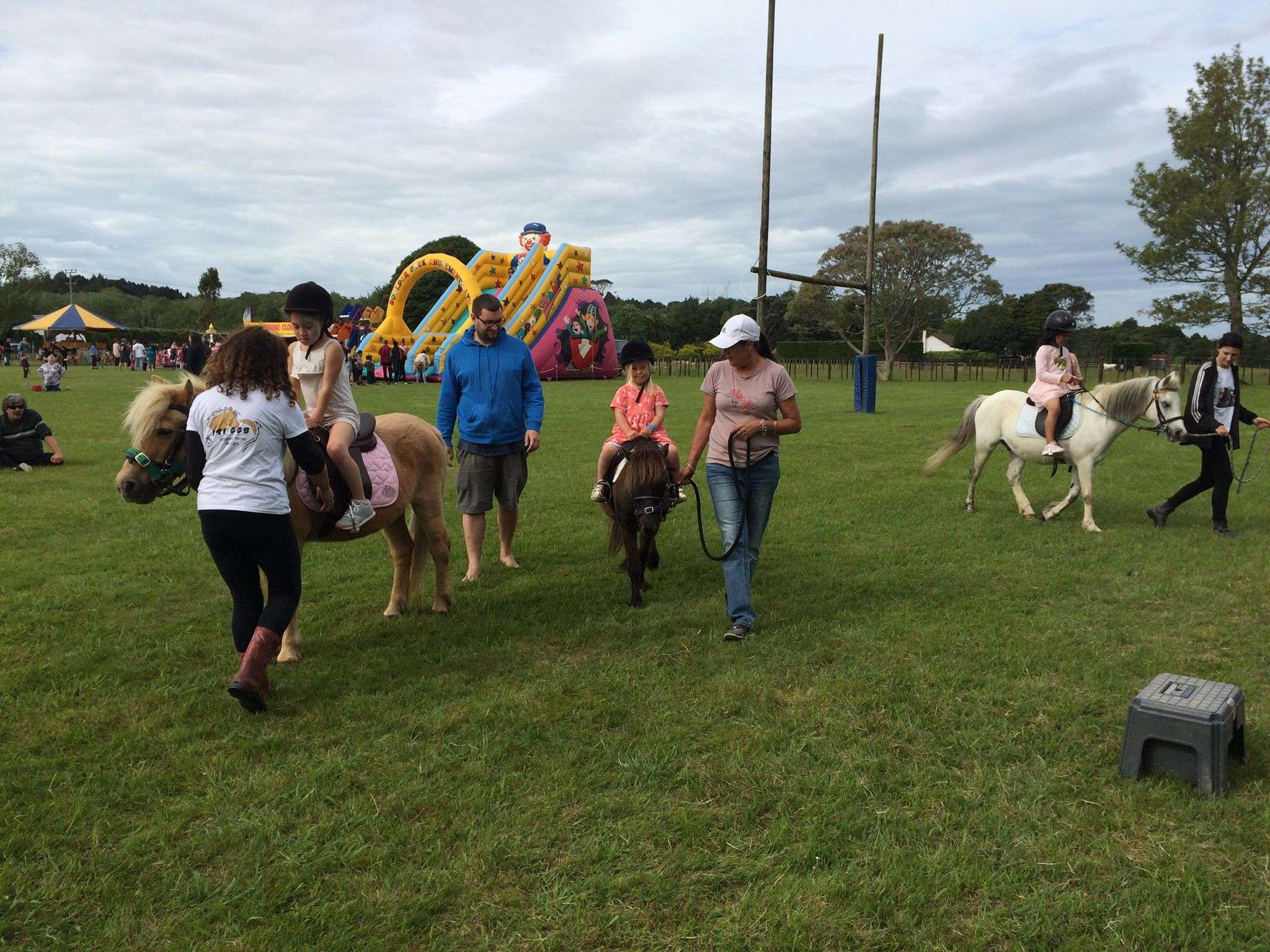 Alfriston School Gala Nov 2017 (South Auckland)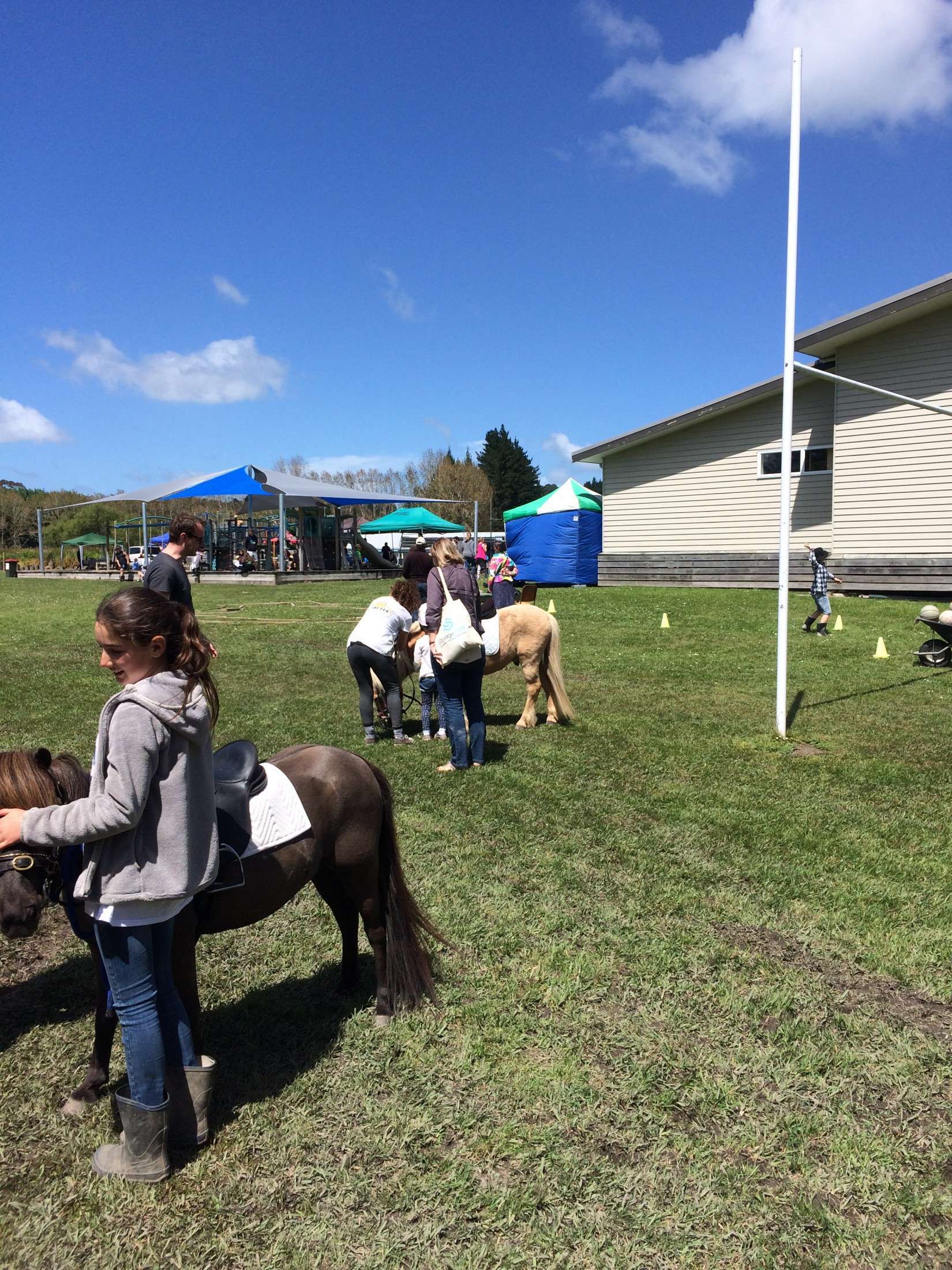 Whenever we have a gala we work really hard, everyone has a wonderful time and we are such a awesome team, its such a fun day!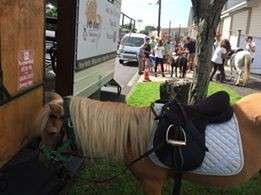 Mt Eden Village Centre March 3 2018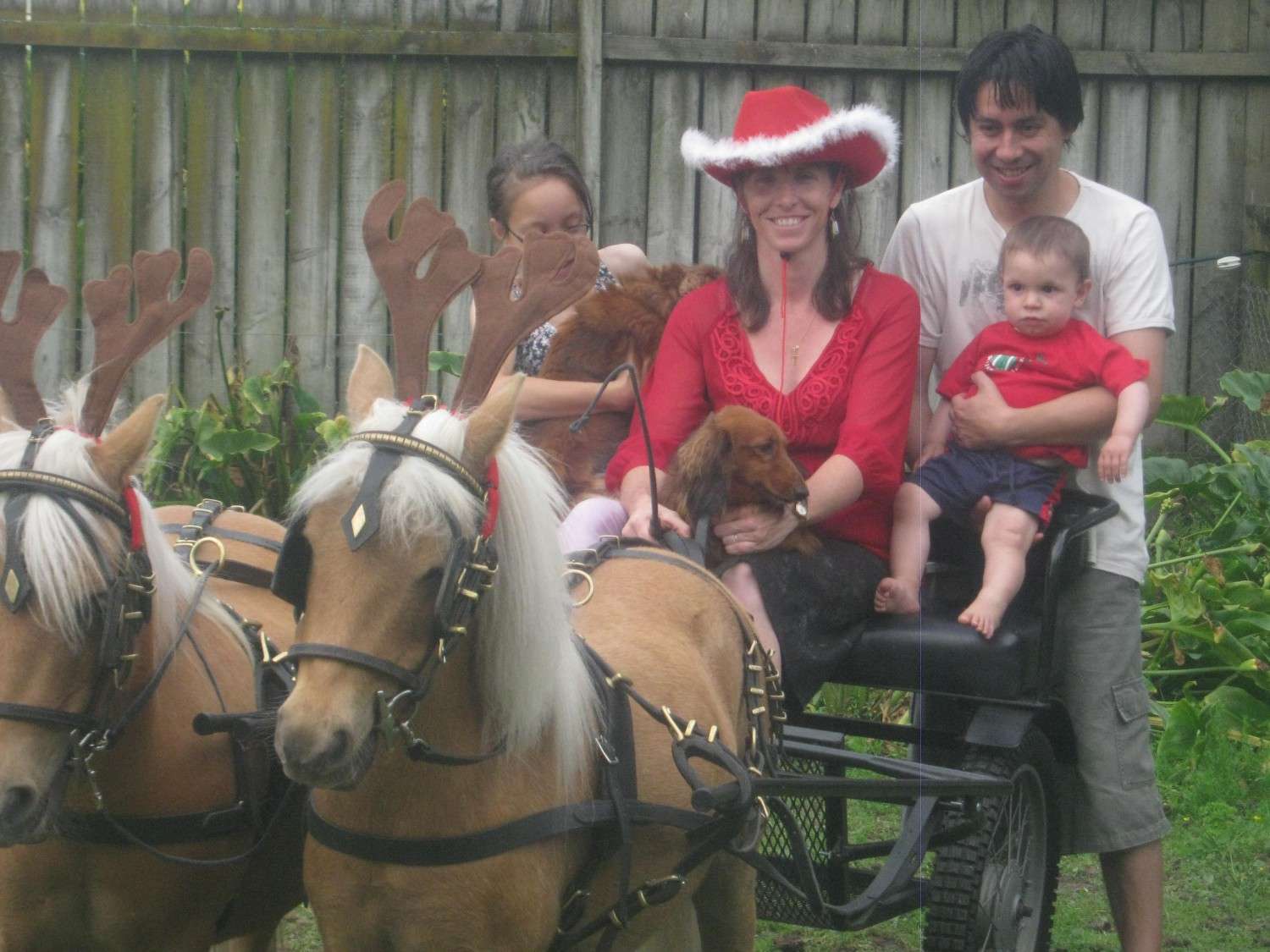 our double reindeers at our family Christmas dinner 2012